Back to all posts
Posted on
Gateway Academy Boot Camps 2018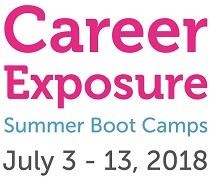 Explore your interests and earn credits in Summer Boot Camps!
Gateway Academy SUMMER BOOT CAMPS are back! Encouraging youth to explore and develop their skills and talents in hands-on educational camps over the summer!
Gateway Academy Summer Boot Camps offer unique, challenging, credit-earning experiences in Whitecourt and Onoway, for students currently in Grades 9-12! All courses will run at Hilltop Jr/Sr High School, and Onoway Jr/Sr High School, Monday to Friday, from 9 am to 3 pm.
There is no cost to the student! Earn credits while you pursue your interests over the summer!